vicarious Meta-experience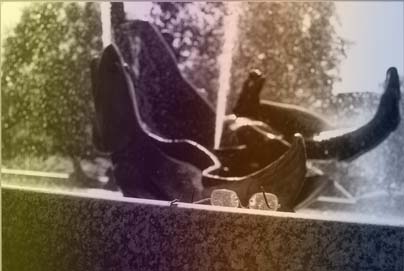 Thursday, March 21, 2002
Tuesday, March 19, 2002
Monday, March 18, 2002
Friday, March 15, 2002
"So far, taking Jesus to be the size of an average Nazarene man, I have eaten nine whole Jesuses plus one of Jesus legs. This is more whole Jesuses than anyone has ever eaten."
---
posted by Mark Wilson 2:31 AM
Thursday, March 14, 2002
Tuesday, March 12, 2002
Sunday, March 10, 2002
Saturday, March 9, 2002
Oh for fuck's sake, I just watched a white woman on an ABC townmeeting about national security just express justification for WWII Japanese internment camps and get applauded. Now I feel the need to place some white lilies on the Bill of Rights Memorial.
---
posted by Mark Wilson 12:55 AM
Thursday, March 7, 2002
Tuesday, March 5, 2002
Well, on the surface, the Bible passages most quoted by homophobes look pretty damning (Leviticus 18:22 and 20:13), but it turns out that it's part of the same Holiness Code that tells you not to eat bacon, get a tattoo, or shave your beard. Also, it probably referred to the practice of visting non-Christian temples for their male prostitutes. The relevant sin here's idolatry, not homosexuality. And the Bible never says anything bad about lesbianism or masturbation. Enjoy.
---
posted by Mark Wilson 1:52 AM
© 2002 Mark Andrew Wilson

Answer my desperate cries for attention: